Bailliere's South Australian Gazetteer and Road Guide 1866 (book & map)
Product Description
Media: BOOK - hardcover, 352 pages
Author: F. Bailliere & R. Whitworth
Year: 1991
ISBN: 0947284214
Other: large colour map (folded)
Publisher: Gould Books
Facsimile of original including large map in colour. This important 19th century gazetteer contains 'the most recent and accurate information on every place in the colony' - as it was in 1866.
It contains a wealth of information for historians and genealogists, and will interest the general reader as well. There are entries for towns and villages, lakes, rivers and creeks, islands, bays, hills and mountains, counties, hundreds, district councils, electoral districts, stations, runs and other localities and features. It often gives latitude and longitude, populations, proximity to other towns, local industries, services such as coach and mail runs, hotels, churches, schools and much more. Local residents are sometimes mentioned.
An invaluable guide for all who are researching in South Australia.
Below is an image showing the map that is included (note that it is the folded version of the map).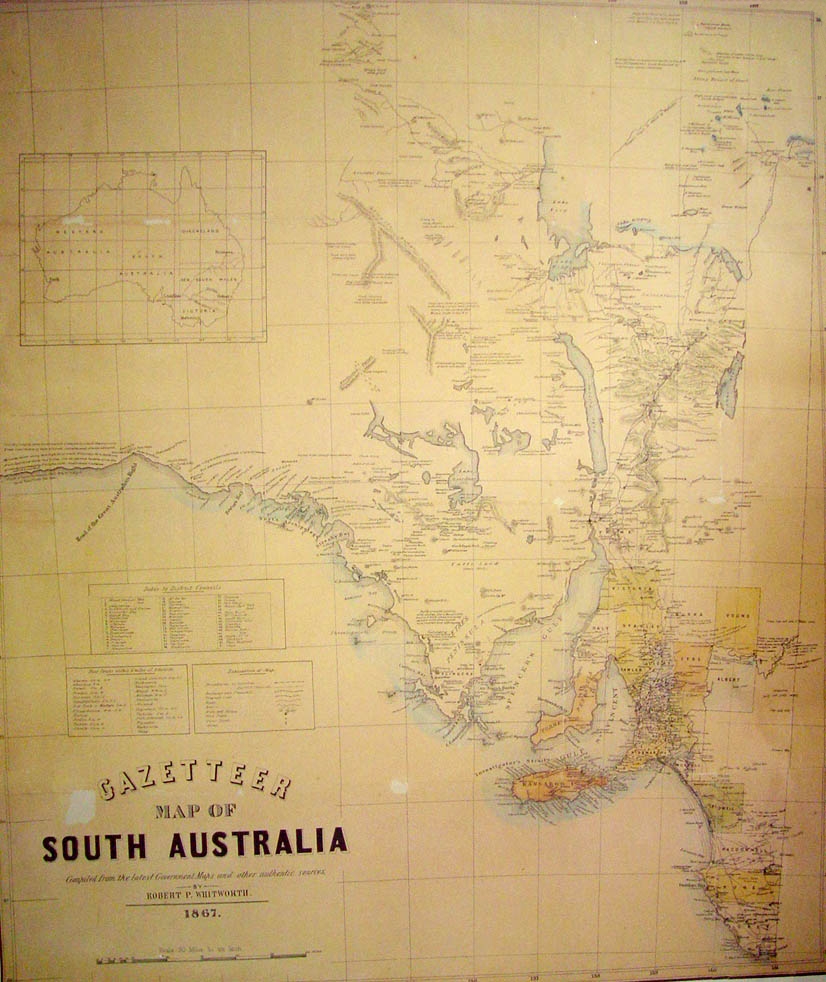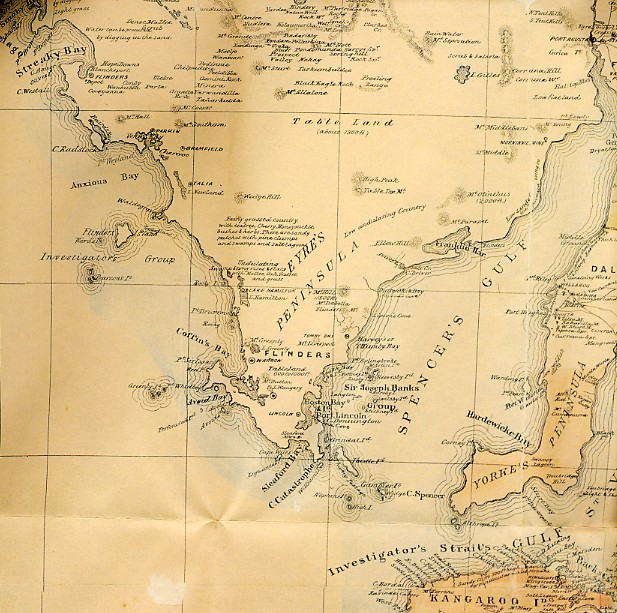 Find Similar Products by Category